Being open up for a dialogue is crucial for developing healthy local communities. There is plenty of space, many gaps, that need to be bridged. Nationality, age, religion, social status, race and many other criteria that divide us. What action should we undertake to change this condition?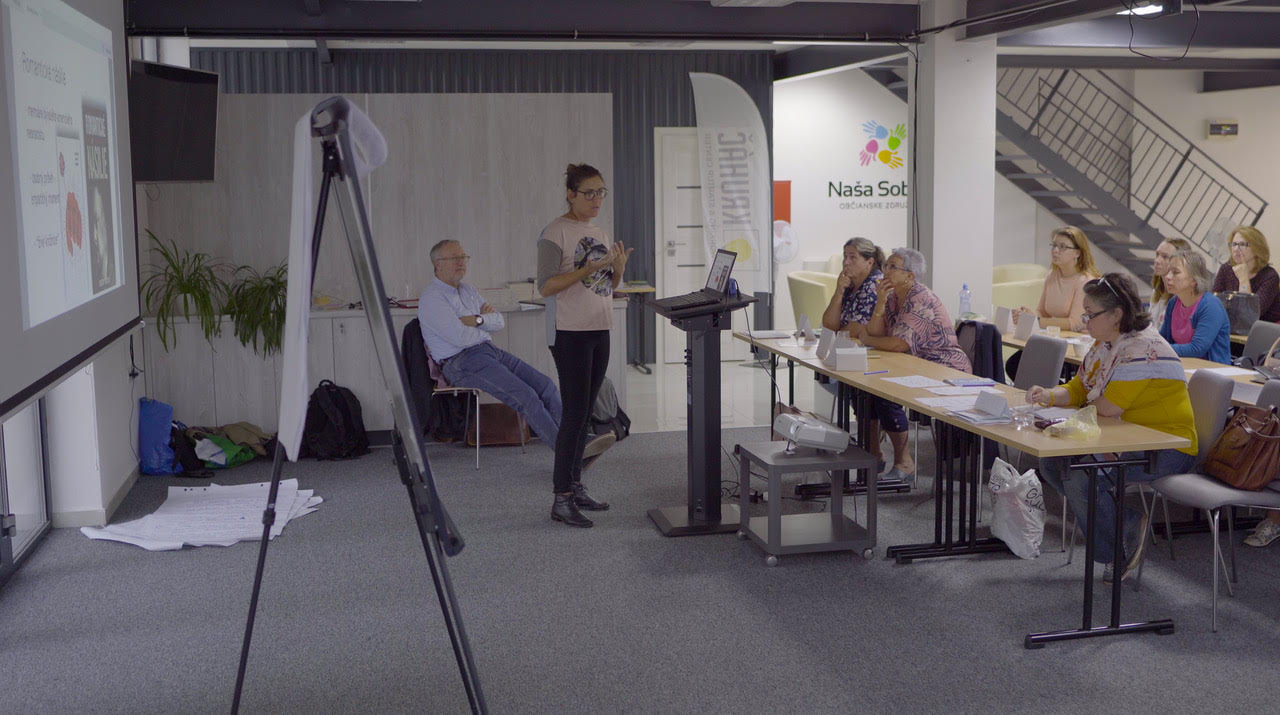 Entire program "Open up for dialogue" consisted of two training seminars, tour and granting program for young leaders, activists and church leaders from the countries of V4, Romania and Bulgaria.
"We would not like to meet just for a one day or a one shot activity" says one of the organisers form PDCS, Katarína Bajzíková. "We would like to continue and to see, if there is some progress or improvement among the participants. Also, get inspired by concrete examples form Slovakia, Germany, Denmark and Bulgaria."
The main aim of this 8-month long program was to address social topics such as migration, minorities, prevention of radicalization, tolerance, inter-cultural understanding, inter-religious dialogue and anti-discrimination. All of this happened in an multicultural environment of motivated young people. We discussed not only about how to build a community, but also how to sustain it, and how can we contribute to its flourishing.
During the exchange tour we visited various organizations and initiatives focusing on work with refugees, migration, minorities, religious diversity and deradicalization. Gained knowledge and skills were reinforced by granting program in which participants could try and initiate their own plans and activities within their communities. Through their mini projects, participants tried to build bridges between different parts of community. By this projects, they gained new skills and experience on how to work for tolerance and find hope for a new future in Europe.
The documentary captures a common 8-month journey of young people to promising dialogue in their own communities. The main protagonists are participants in the training program, who have learned information and new insights from community mapping training, community-building tools and dialogue on polarizing topics. The film also captures projects in their home communities on topics such as interreligious and intergenerational dialogue, prevention of youth radicalization or integration and empowerment of minorities, disabled and disadvantaged groups. At the same time, the film documents the interaction of young people, the joy and the challenges they face when working with the community in their countries.